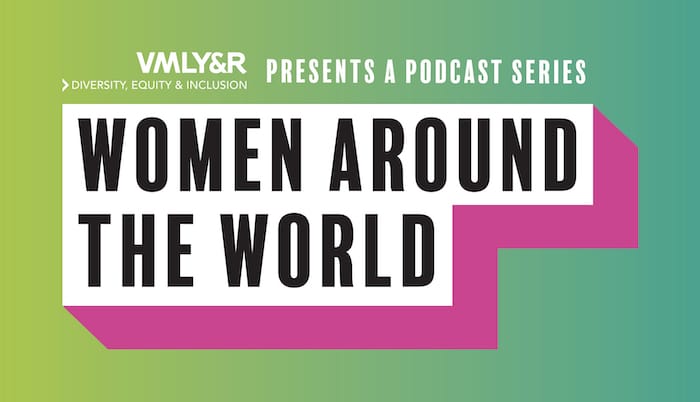 VMLY&R: Women Around the World
Ha Nguyen, Lianne Rodriguez, Lucy Wilson & Natalia Romanenko
Recently, agency leaders from across the VMLY&R global network traveled to Kansas City for our annual leadership conference. The four-day event featured strategic leadership meetings, in-depth presentations, panel discussions, and inspirational guest speakers. During the week Beth got to sit down with Natalia Romanenko, Lucy Wilson, Ha Nguyen, Lianne Rodriguez for a live recording of Women Around the World.
They are such an inspiring group of female leaders from four different corners of our network, Moscow, Sydney, Ho Chi Minh City and Miami. In front of a live audience, the ladies discussed their various career paths, the inspiration behind getting to a leadership position, significant barriers they have overcome, work life balance and mentorship.
Thank you for listening to Women Around the World in 2019, Have a wonderful holiday break and ensure to tune back in as we continue to travel the world and meet more incredible women leaders in our network throughout 2020.